We've been busy, 4 people at home and family visiting doesn't make for much crafting time!!! I did manage to finish the tee-pee tho, but not decorated it yet......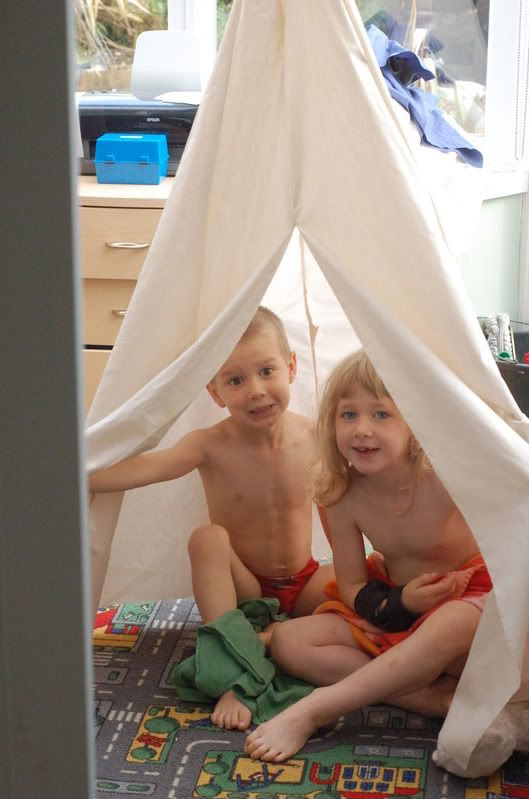 Sorry - i can't seem to get it to upload the right way up :grr: !!
We've had several long trips over the last couple of weeks, normally we'd reach for the dvd players , but we've gone back to basics instead this holiday and I've created a 'spot me' sheet!!!
Similar to eye spy, the kids just tick off how many they see of each item......